News
June 1, 2022
Spring in the South End
//php $catname; ?>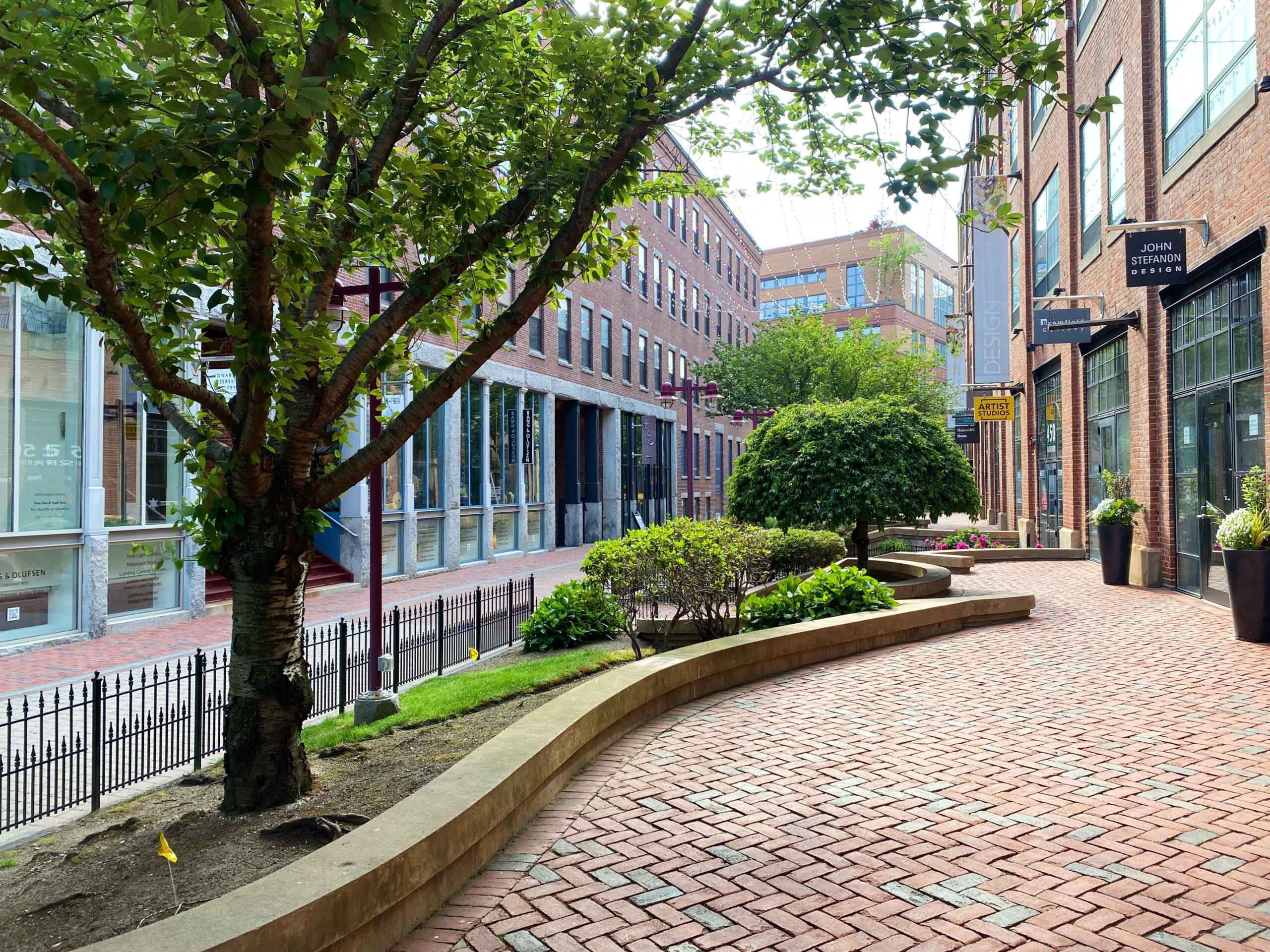 Spring has officially sprung in the South End, bringing with it a host of exciting updates and goings-on in our neighborhood! Read on for some of the fun #teamhacin has been up to as the weather warms, as well as events and happenings that we're excited about!
The SoWa Open Market has returned for the season, offering a gathering space for artisans, craftspeople, designers, and local farmers every Sunday, as well as an opportunity to shop the local businesses in the South End. Hacin has always been thrilled to be a part of SoWa's Art + Design district and we're excited to attend other events this summer, like the Art Walk and Latin American Music Festival June 17-19. Be sure the check out SoWa's beautiful new website for more information on upcoming events!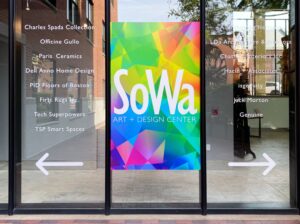 Additionally, SoWa's very own Design Center is moving into 500 Harrison Avenue, where our studio is located! We're excited to share our building with so many incredible businesses and watch 500 Harrison become a true hub for design in Boston. Stay tuned to learn more about our wonderful new neighbors.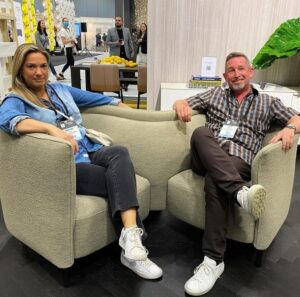 Jennifer Clapp and David Hacin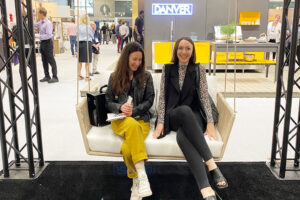 Dorothy Deák and Sophie Mailhot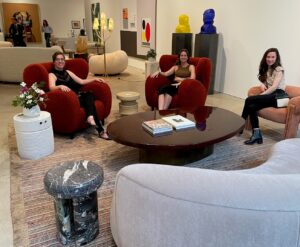 Becky Pittore, Rebecca Rivers, and Dorothy Deák visiting The Invisible Collection's NYC showroom
Our Interior Design team attended the International Contemporary Furniture Fair (ICFF) over May 15-17, taking in the latest design trends and learning from some of the vendors we partner with. Taking place at the Javits Center in New York City, ICFF is North America's leading platform for contemporary furniture design and after a pandemic-hiatus, our team was thrilled to return!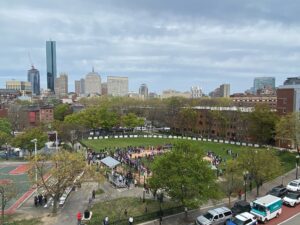 Baseball is back! And we're not just referring to the Red Sox. Neighborhood leagues like the South End Baseball organization (of which Hacins is a proud sponsor) already have seasons underway across the city. Mayor Michelle Wu even attended the opening day for South End Baseball at Peter's Park in the beginning of May, right across from our office.