News
June 14, 2022
A Look Back On H+ Magazine Highlights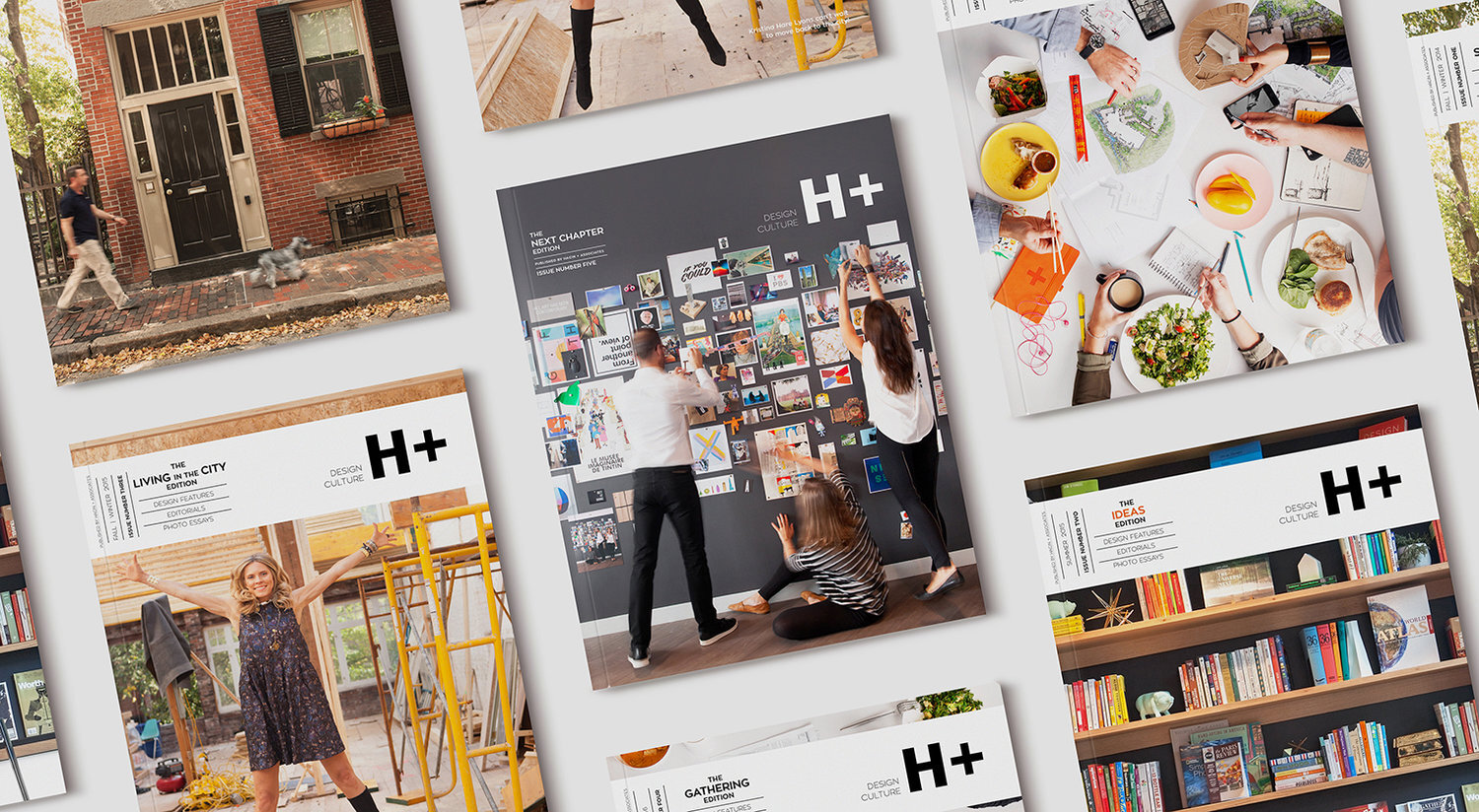 Did you know Hacin publishes a magazine? Our H+ Magazine is a publication produced in-house and has been released in print and online. First published in 2014, the magazine has been a platform for conversation on design and culture in which all members of the team at Hacin have been able to contribute. Issues have featured a wide range of creative and unexpected influences as to what shapes and informs the profession of design and is presented to a collective audience of potential clients, collaborators, and other design professionals in mind. Hacin has developed original concepts and content for each issue, including capturing editorial photography, conducting interviews, and layout design. The publication has been recognized for its design, editorial content, and photography with 11 awards and a number of mentions in other press.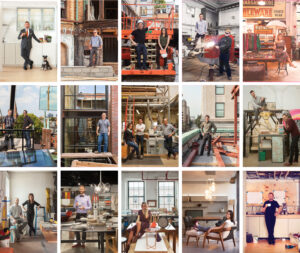 A collection of Team Hacin portraits, taken by Emily Neumann for H+ Magazine.
While we've taken a hiatus from the magazine for the time being, we're continually inspired by the content that was produced in these pages and take the spirit of the publication with us when producing other marketing pieces for our firm! Read on to see some of our favorite articles from the issues across the years- you can also always read the full pieces on Issuu!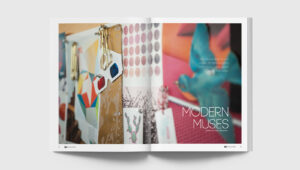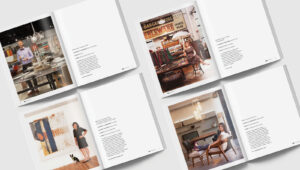 Modern Muses – H+ Magazine | Issue 1: A collection of portraits of our interior design team members with chosen pieces or places of inspiration from spots around the South End, including Bobby From Boston, Lekker, Casa Design Boston, and Debra Folz Studio. (photography by Emily Neumann)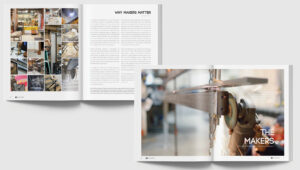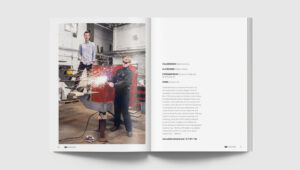 The Makers – H+ Magazine | Issue 2: Highlighting some of the craftspeople, fabricators, and makers we collaborate on projects with in their workspaces; From custom mosaics by Artaic to metal works of art from Solutions in Metal, we love working with these talented companies to bring one-of-a-kind pieces to our work. (portraits by Emily Neumann, words by Darien Fortier, Eduardo Serrate, Matt Arnold, and Matthew Manke)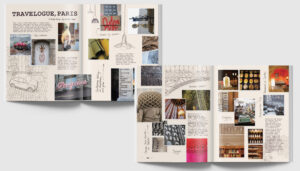 Travelogue, Paris – H+ Magazine | Issue 3: A look inside our interior design studio lead's Parisian trip, complete with sketches, design inspiration, and poignant observations from spending time in the City of Lights. (words and photos by Jennifer Clapp)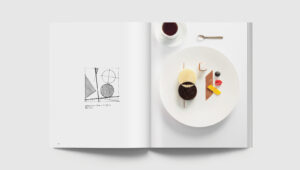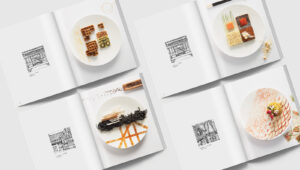 Focus – H+ Magazine | Issue 4: A photographic essay of food, plated as notable architectural styles from Brutalist to Bauhaus. (plate designs by Jennifer Clapp, Matthew Woodward, and Yaoyao Kelly, illustrations by David Hacin, photography by Emily Neumann)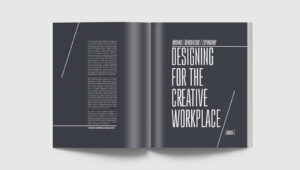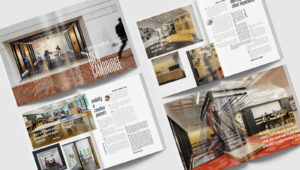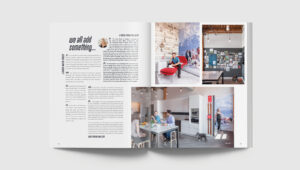 Designing for the Creative Workplace – H+ Magazine | Issue 5: A feature of four different recently designed workspaces by Hacin, including IDEO Cambridge, Zaslow Studio, PJA, and oOur very own office space that we moved into in 2018! (words by David Hacin, Emily Neumann, Jennifer Clapp, Matthew Woodward, and Rob Clocker. Photography by Gustav Hoiland, Bob O'Connor, Emily Neumann, and Francine Zaslow)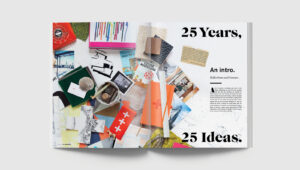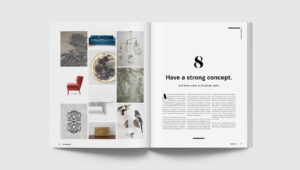 Have a Strong Concept (And Know When to Break the Rules) – H+ Magazine | Issue 6: Issue 6 of the magazine featured 25 different ideas for our team, to commemorate 25 years of Hacin. The 8th idea, "have a strong concept" factors heavily into our design ethos as a studio and we can truly say that this idea and the storytelling that comes from it is a part of every project we engage with, from architecture to interior design to visual identity.