News
November 2, 2017
H+ Magazine, Issue No. 5 | The Next Chapter Edition
//php $catname; ?>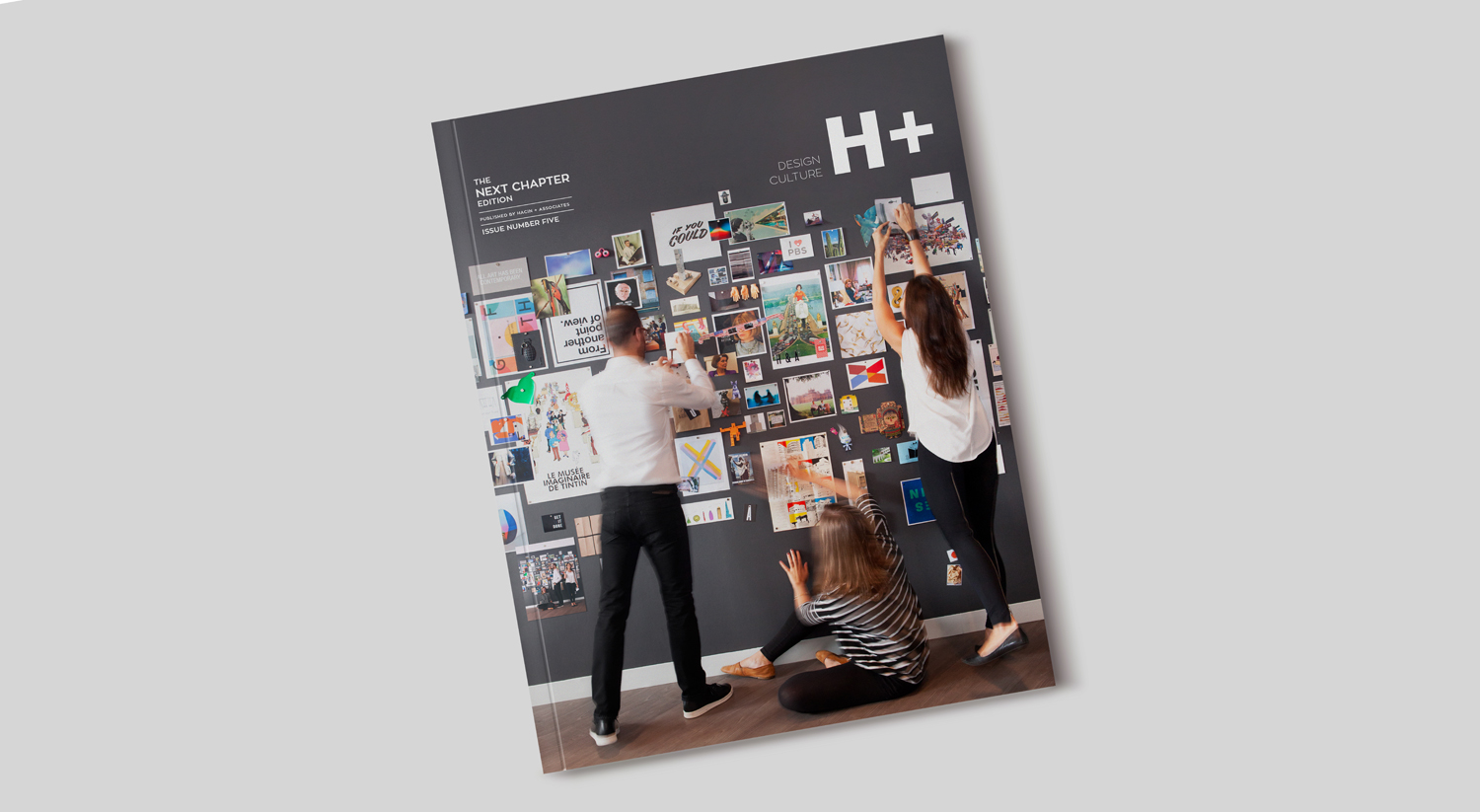 Check out the 5th issue of H+ Magazine! Titled The Next Chapter Edition, the issue focuses on new beginnings happening around us. Design is the process of exploring possibilities and ultimately it's about reinvention and starting fresh, so in this edition we take a look at the myriad decisions and perspectives that go into making a new chapter meaningful for our clients and also for ourselves. The main feature, Designing for the Creative Workplace, reflects on the process and the people involved in the design and recent completion of four new creative studios, including a virtual tour of our own studio. We highlight our work with PJA Advertising on the recent expansion of their workspace and have an in-depth conversation with our colleagues at IDEO about the thinking behind their brand new Hacin-designed Cambridge headquarters. Finally, we give a sneak peek at our design for a new photography studio for a talented friend and acclaimed photographer, Francine Zaslow.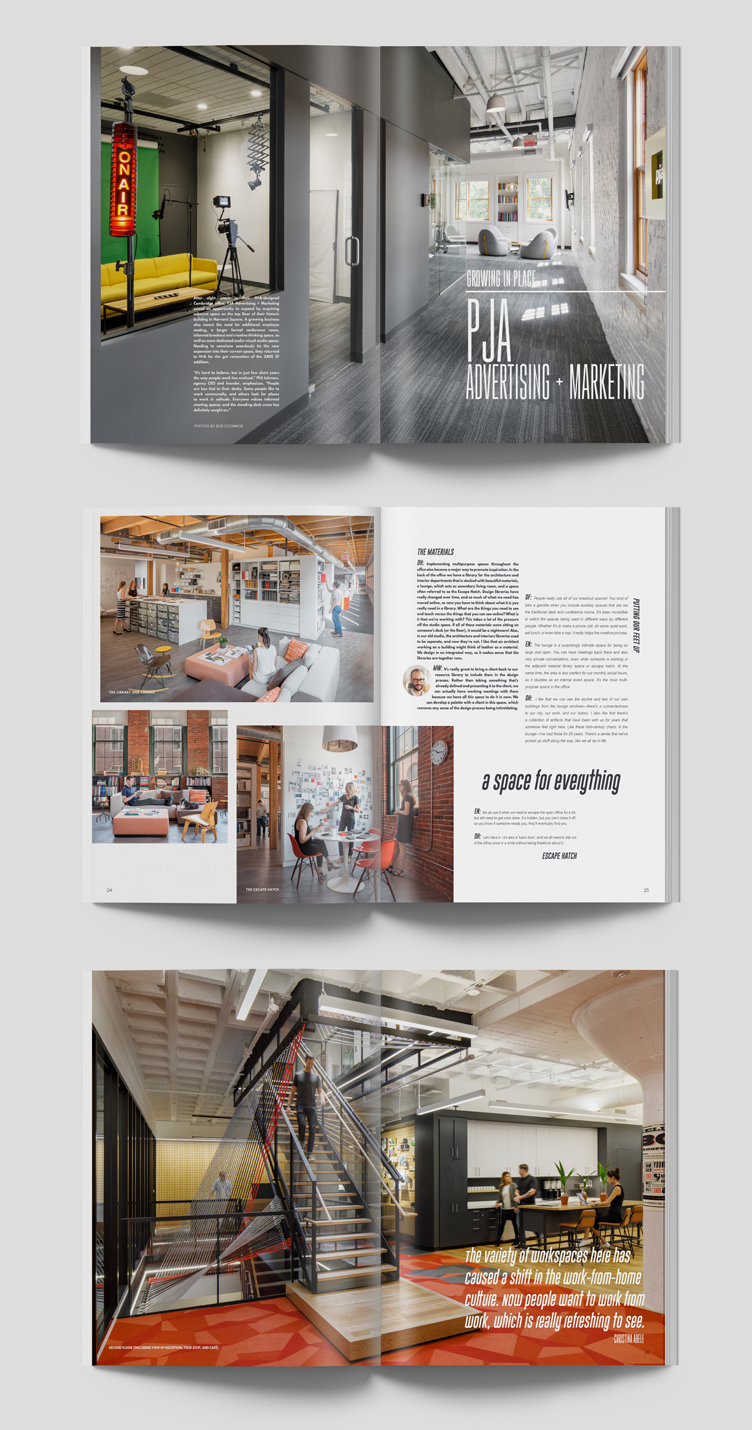 Hacin Interior Designer Jennifer Clapp and client Nancy Ferry reflect on the design of the Ferry residence and how, when you plan a new chapter, timing is everything. The team shares more great ideas about where to eat and travel, what to read and listen to, and what 'we're into right now'. In the spirit of new beginnings, Northeastern University graduate student and Hacin summer team member, Cyrus Dahmubed, takes a closer look at our new, yet old, neighborhood in an article titled 'Reinvention' and makes some surprising and insightful observations about our corner of the city, including a recent project, Jordan Lofts, just across the street from our new studio. And finally, see a cheeky take on the 'next chapter' theme of our magazine, where we reinterpret some recent projects through the lens of book cover art, reinforcing our belief that good design is as much about storytelling as anything else.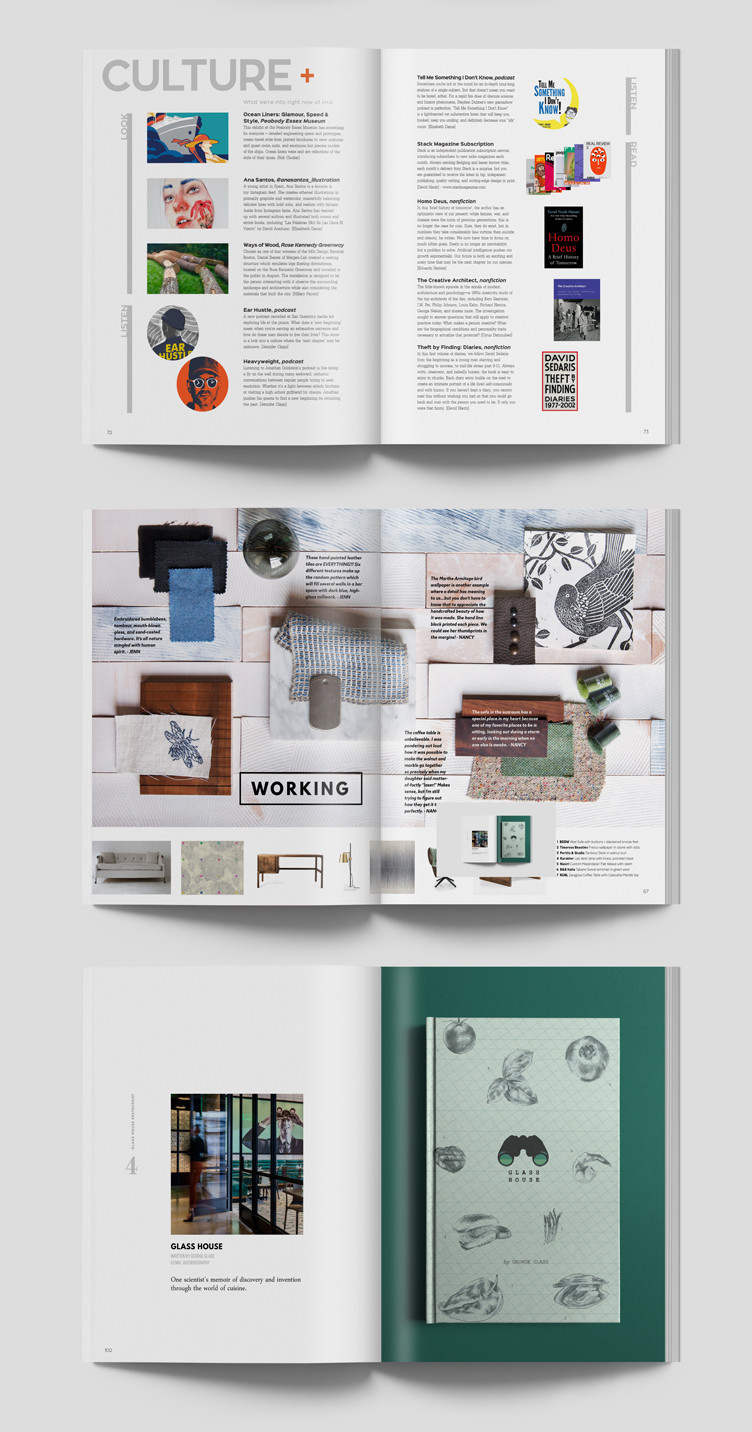 View this issue online or in print, and send us your feedback. All issues can be found here.