News
May 20, 2023
Hacin in Venice
//php $catname; ?>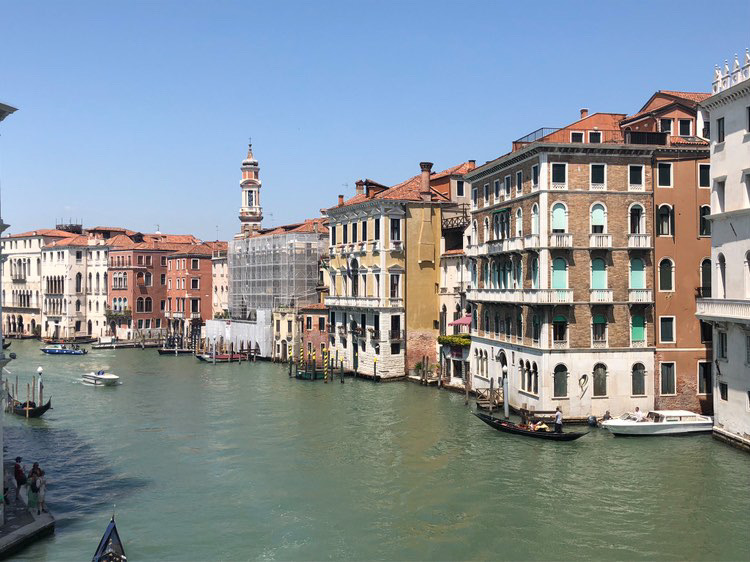 In May of 2023, Hacin team members traveled to Venice, Italy to attend the opening of our firm's exhibit as part of the Architecture Biennale. Exhibiting at Palazzo Mora with the European Cultural Center in conjunction with the Biennale, Resonance explores an alternative form of representation of the firm's architecture and interior design, offering a new lens through which one can understand what it means to experience a space.

Both the larger Architecture Biennale and smaller auxiliary programs like the ECC's exhibit, TIME SPACE EXISTENCE, opened on May 20th, with preview events the days before. The European Cultural Center's exhibits are hosted at Palazzo Mora, Palazzo Bembo, and Giardini Della Marinaressa.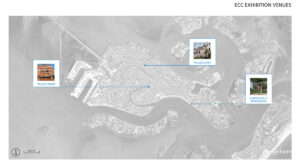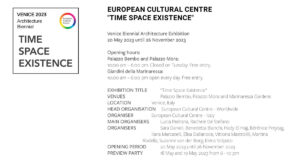 The Hacin Venice exhibit team began working on the Resonance exhibit in the summer of 2022 and designed the space remotely with help from the exhibition organizers. The opening events marked the first opportunity to experience the space in real time, outside of photos or renderings.
Hacin's exhibit room, pre-design: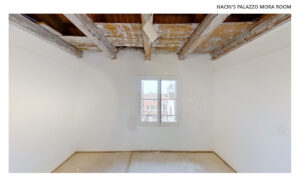 The concept of Resonance explores an alternative form of representation of the firm's architecture and interior design. The exhibit features six Hacin-designed projects: Laconia Lofts, Four51 Marlborough, BioMed Realty Offices, Black Lamb, the Whitney Hotel, and the Hacin Studio. The projects are depicted as multi-screen immersive videos, juxtaposing the carefully curated "hero" image of a project with a multimedia experience that places one within the spaces. The effect paints a unique portrait of Boston, highlighting what it feels like to travel, play, and live within parts of the city that grounds the firm and its work.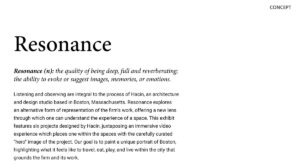 David Hacin, Dylan Forester, Rob Clocker, and Katie Dayton represented the Hacin team at the exhibit's the opening events and celebrated the work of fellow exhibitors and colleagues such as Snohetta, Paul Lukez Architecture, Studio Sarah Willmer Architecture, the Galante Architecture Studio, and more.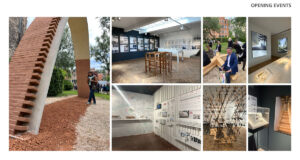 Our deepest thanks and congratulations to the European Cultural Center's team for a successful opening! To experience Hacin's Resonance exhibit, head the project's website at the link here. To stay up to date with news and announcements from our studio, be sure to follow us on Facebook, Instagram, and LinkedIn!