News
October 30, 2018
"4 Projects, 25 Ideas for Practice" Lecture + Exhibition
//php $catname; ?>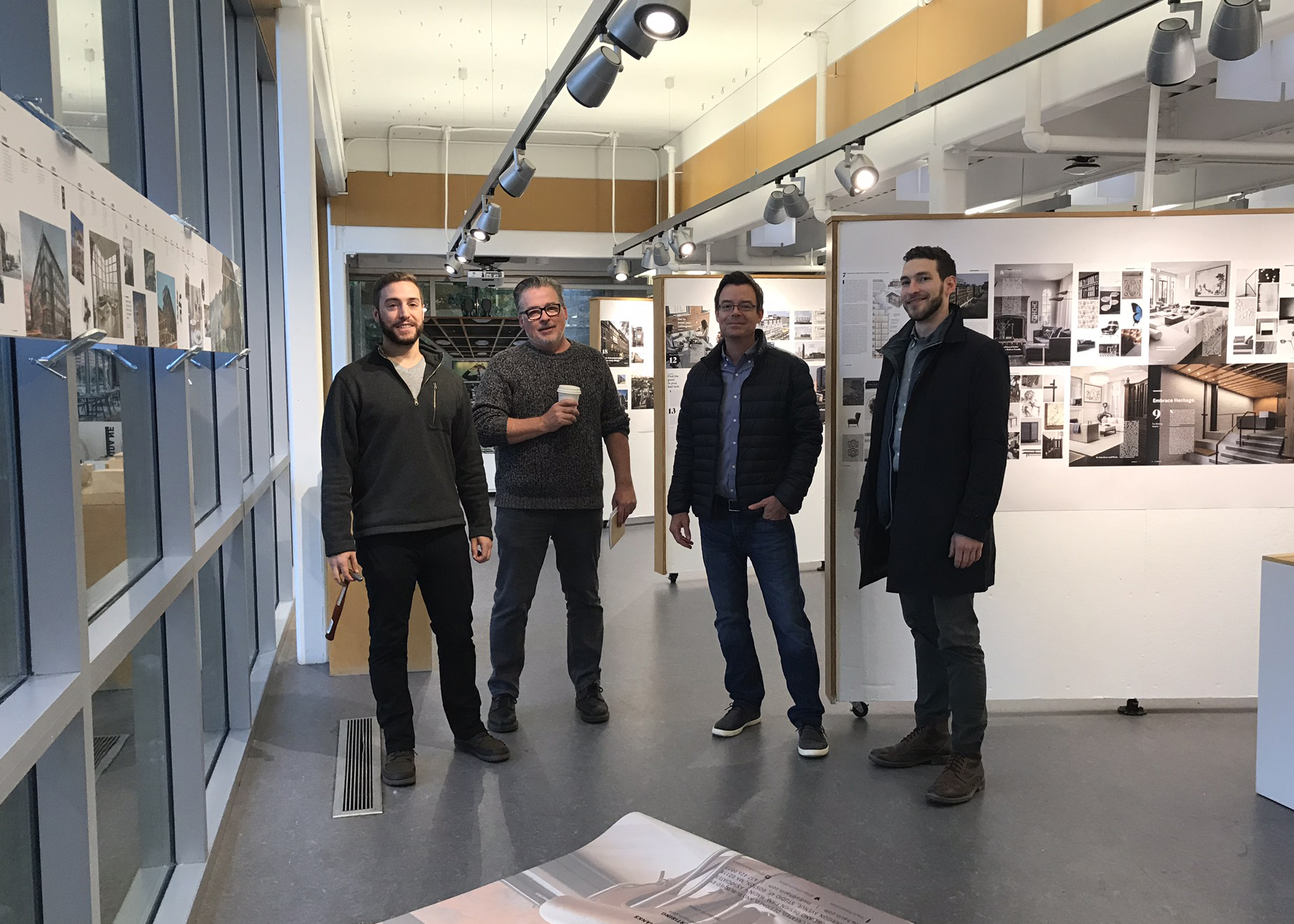 As part of Hacin's involvement with Roger Williams University's Architecture Firm in Residence Program this fall, we were invited by the School of Architecture and Historic Preservation to develop an exhibition and corresponding lecture. Drawing upon the latest issue of H+ Magazine, the 25 Years Edition, "4 Projects, 25 Ideas for Practice" highlights some of the lessons we've drawn from the past 25 years of work and offers a closer look at four diverse projects from over the years: Glass House, Four51 Marlborough, FP3, and Boston Common Townhouse.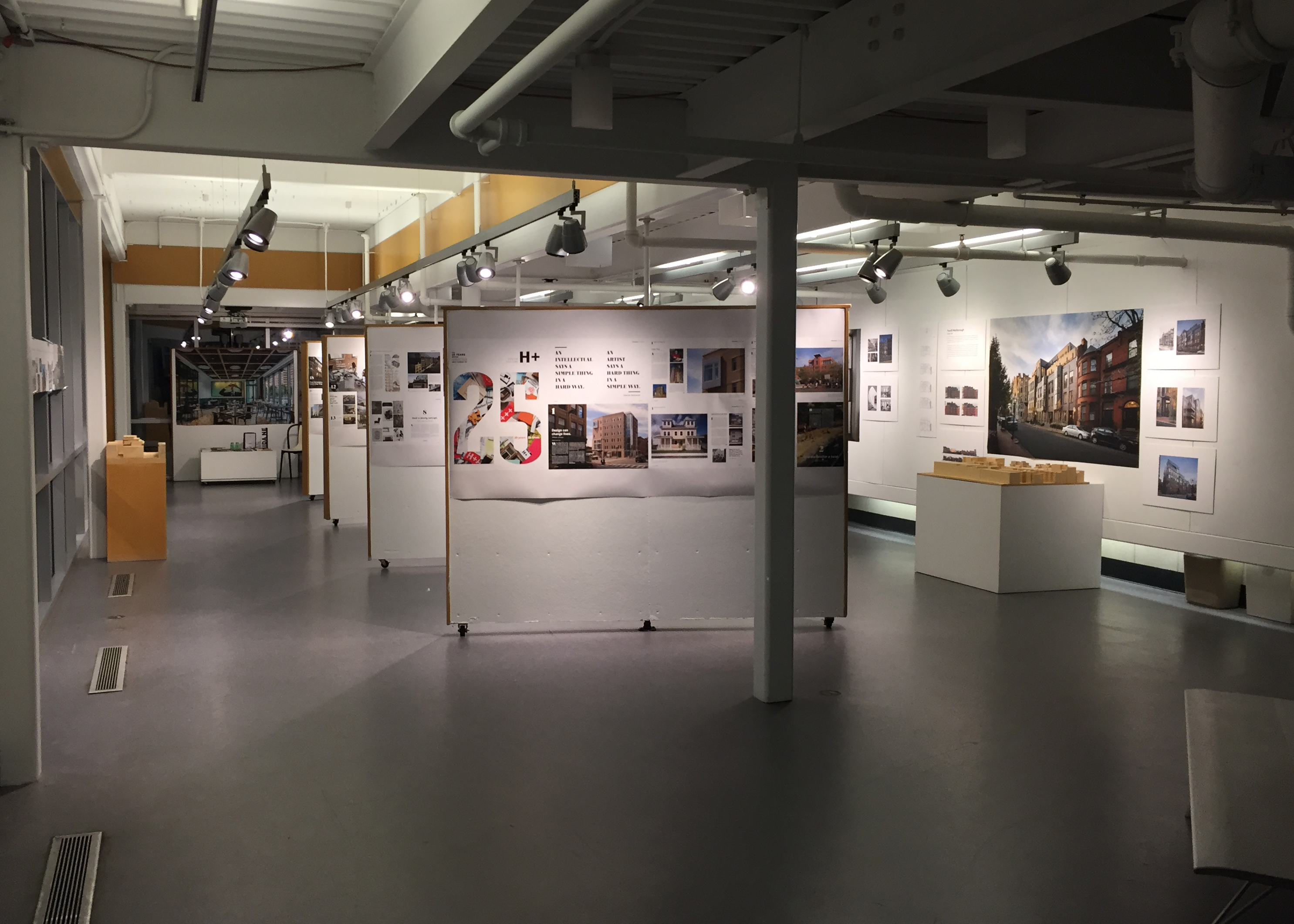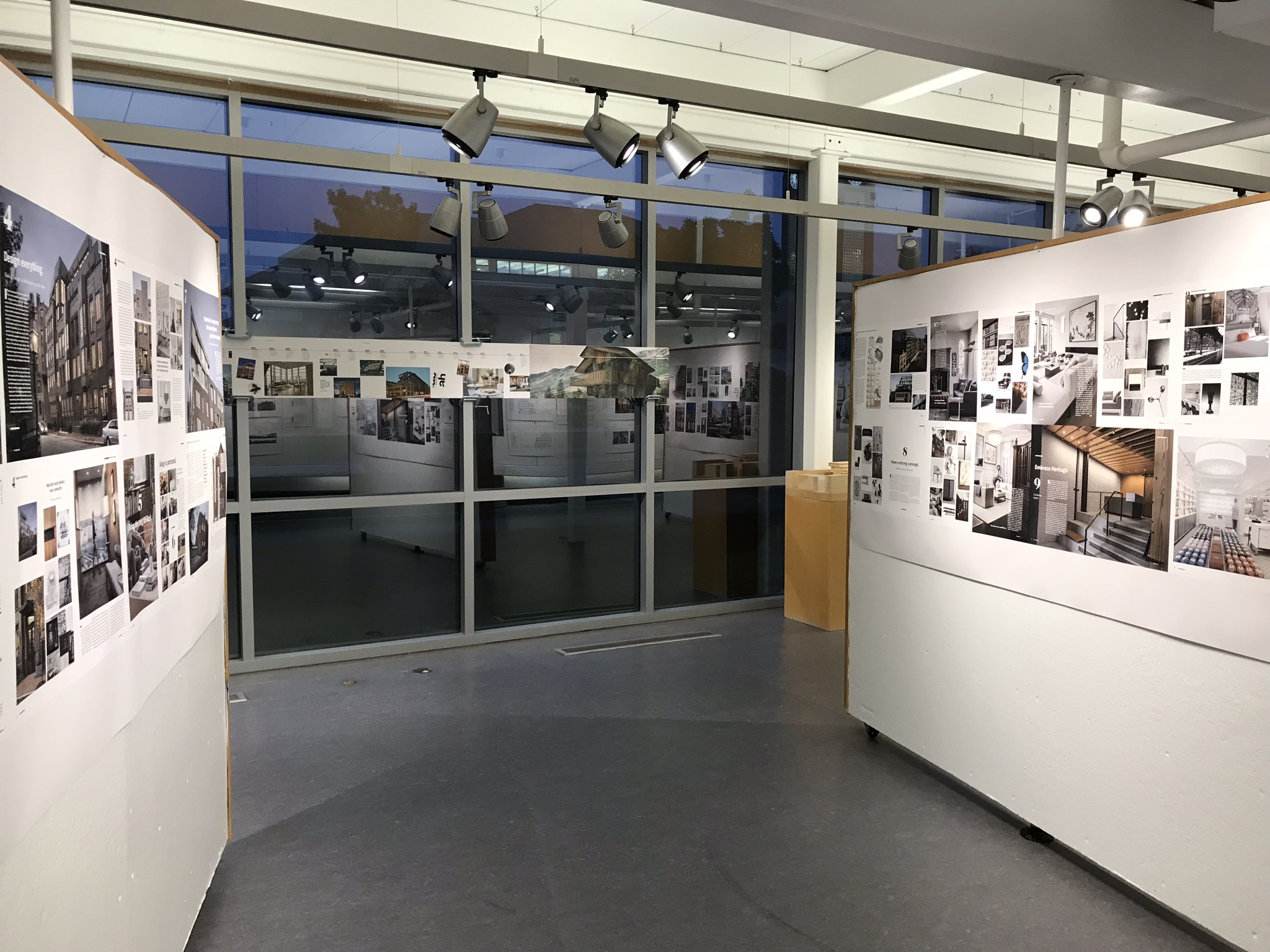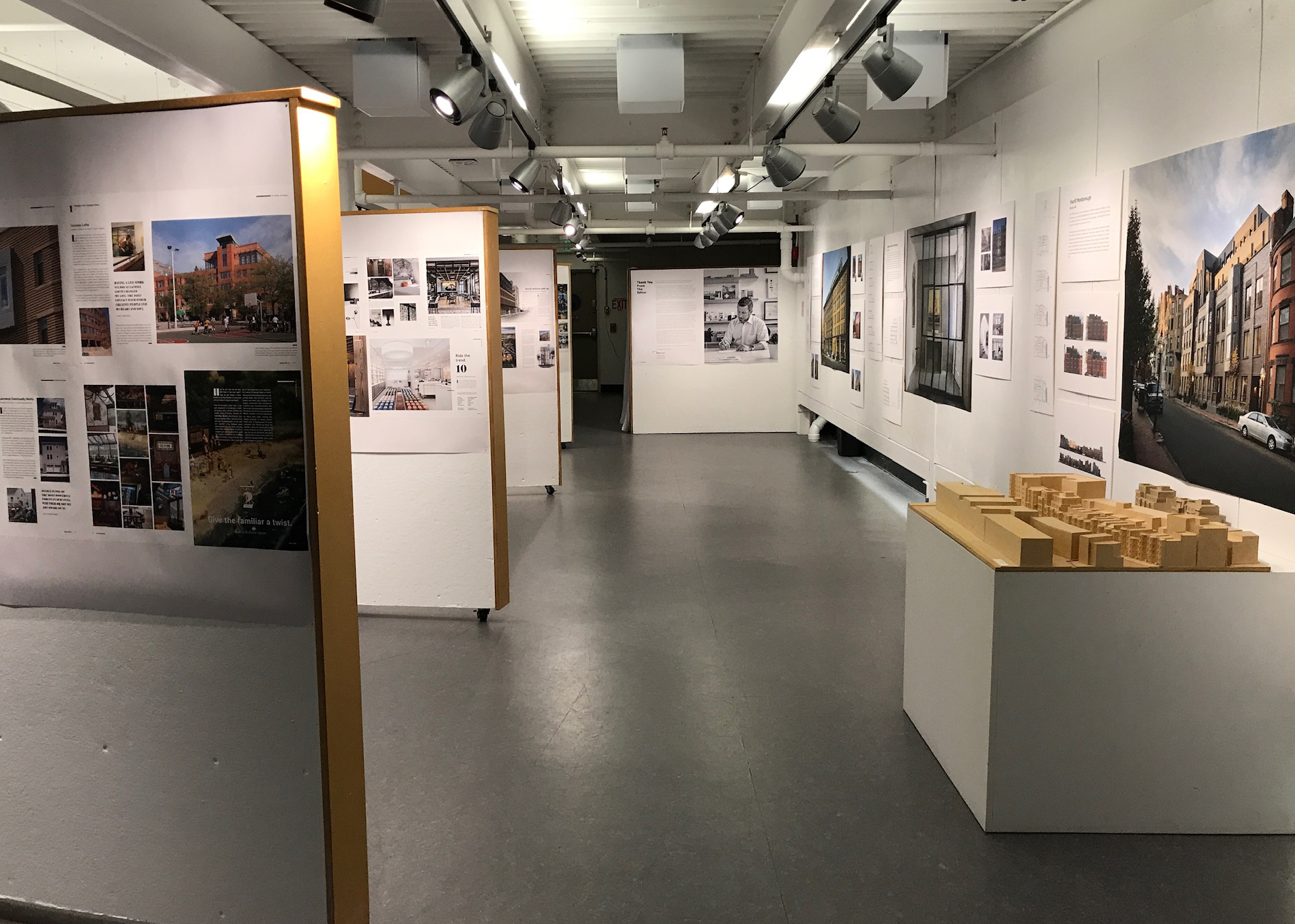 This past Tuesday, David Hacin kicked off Hacin's month-long exhibition on campus with a lecture entitled "Re-Envisioning Heritage: History as a Tool of Invention." David's opening remarks established a conceptual thread that he wove through the rest of the lecture by referencing H.G. Wells' hit novel The Time Machine. Published in 1895, Wells tells the story of a scientist's invention that allows him to travel freely through time without changing his physical location. The moral behind Wells' story is that in acknowledging and understanding the history of a place, but also planning for its future, one comes to a better understanding of the surrounding world. He once wrote, "Face this world. Learn its ways, watch it, be careful of too hasty guesses at its meaning. In the end you will find clues to it all." David went on to present four paradigmatic projects Hacin has completed over the past quarter century, each framed by this concept of understanding and using the history of a specific place to improve its future.
David discussed Hacin's relationship with the South End and took a deeper look at the four projects from the exhibition as it relates to this "sense of place through time" concept. He also touched on our approach to integrated design as it pertains to these projects.
"4 Projects, 25 Ideas for Practice" is accessible on weekdays between 9-5 PM in the SAAHP Exhibition Gallery at Roger Williams until November 30. Special thanks to Associate Dean Gregory Laramie, Assistant Professor Nathan Fash, John O'Keefe and all of the work study students for your involvement in the execution of the exhibition and lecture. It has truly been a pleasure working with RWU School of Architecture and Historic Preservation this fall and we look forward to the remaining weeks with our graduate studio students.