News
February 13, 2023
A Big Announcement…
//php $catname; ?>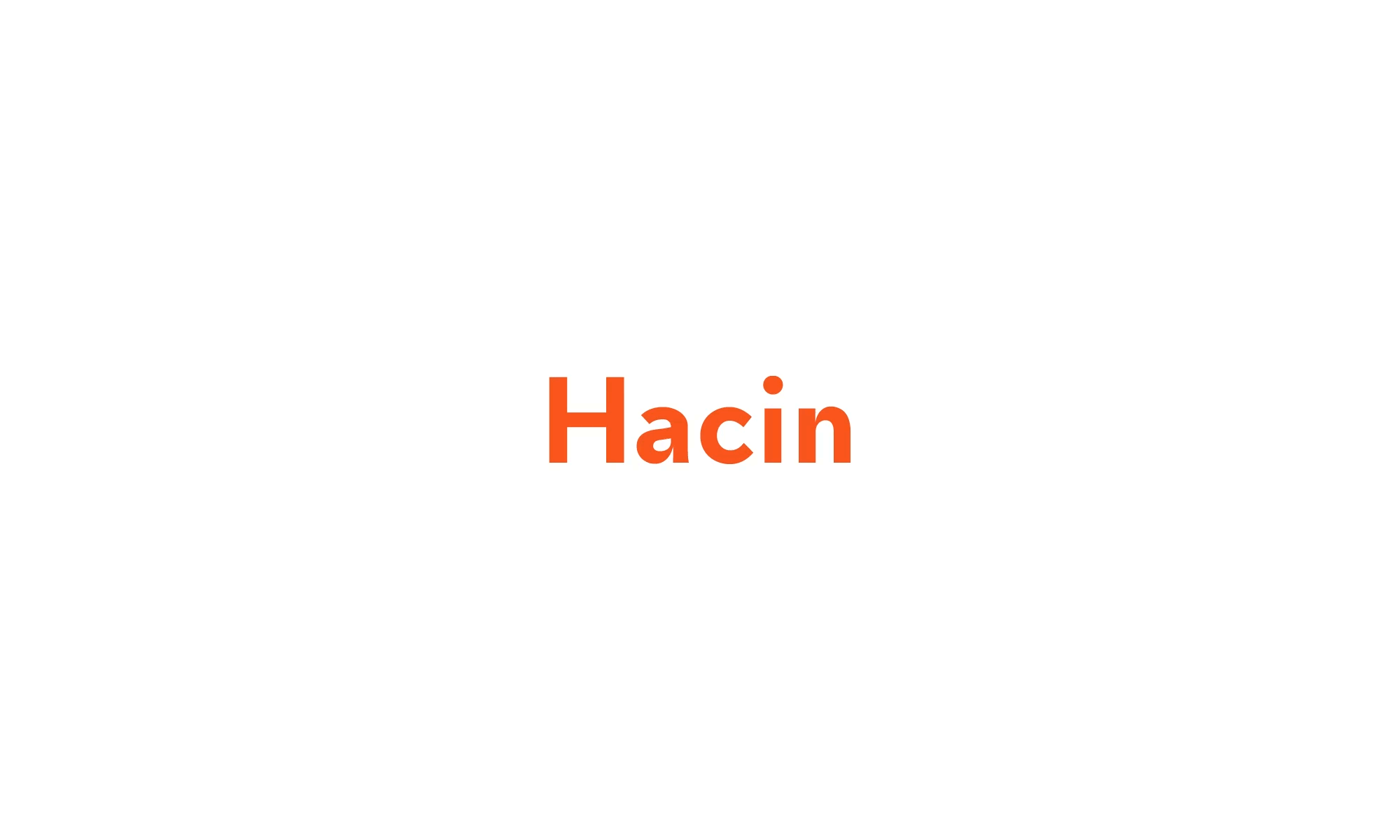 Meet Hacin.
After 30 years as Hacin + Associates, we're stepping into our firm's next chapter with a new name, brand, and firm leadership. The standalone name Hacin supports the wide range of existing disciplines and evolving opportunities for our organization going forward. With changes in leadership structure and an evolution of the brand, Hacin is redefining the +, which was originally a nod to the firm's Swiss heritage, to act as a symbol of the comprehensive nature of our firm's work and how our team collaborates.
In addition to our name and brand change, we are thrilled to announce that Jennifer Clapp, Matthew Manke, Scott Thomson, AIA, David Tabenken, AIA, LEED AP,  and Rob Clocker, AIA, LEED AP have been promoted to principals of Hacin, joining David Hacin as Founding Principal and Creative Director of the firm. With a combined total of more than 90 years spent with Hacin + Associates, the promotion of these individuals paves the way for the future of the firm and its team members.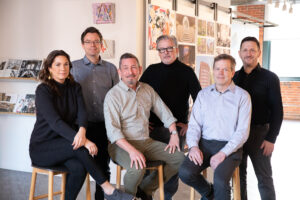 "Moving forward into our thirtieth year of practice, I'm certain the new Hacin will be a diverse, interdisciplinary, and multigenerational team that builds on the talents and strengths that we have assembled together. While remaining fully engaged and committed to personally supporting and encouraging Hacin for many years ahead, I am thrilled to see Scott, David, Matthew, Jennifer, and Rob step into their new roles as Principals. After working with them for a very long time, I already know without a doubt that the next chapter of Hacin is in exceptional hands. As we enter into a new phase of our firm's evolution, I'm eager to watch this remarkable senior leadership group – together with the rest of our company – build a dynamic future together."
–David Hacin, FAIA, Founding Principal and Creative Director
Read on to learn more about the firm's new principals and their work with Hacin thus far.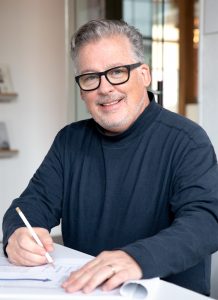 Scott joined Hacin in 1997 and has design expertise in large-scale commercial and intricate adaptive reuse projects. While at the firm, he has served as the project architect on several award-winning commercial projects, including East Berkeley Lofts, FP3, and District Hall. Scott excels in the exploration of innovative solutions to complex design problems and always seeks a holistic team approach, usually among a diverse development team of experts, advisors and other allied practitioners. He was the valedictorian of his graduating class at the Boston Architectural Center, where he received a Bachelor of Architecture as well as the John Worthington Ames Travelling Scholarship and the AIA Henry Adams Medal. Previously, he worked for CBT Architects in Boston and Frank O. Gehry & Associates in Los Angeles. Scott is a registered architect. In recent years, he taught a graduate architectural design studio at Roger Williams University's School of Architecture, Art, and Historic Preservation as part of Hacin's participation in the school's Teaching Firm in Residence Program. Outside of the office, Scott enjoys cooking family meals, bread making, hiking, biking, exploring museums, and traveling.
"At Hacin, I have been fortunate to have worked alongside many talented colleagues, with exceedingly diverse and engaged client partners, on numerous varied and challenging projects. It is an honor to stand with this new Principal's group and I look forward to working together in order to help David and team Hacin continue to grow in new and exciting directions."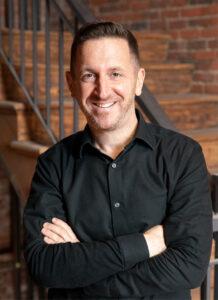 David joined Hacin in 2003 and has over three decades of residential, commercial, and institutional design expertise. He has worked as the project architect for private residences, restaurant and retail spaces, multifamily and mixed use developments, workplaces, and urban design master plans. David's portfolio includes award-winning projects, such as Project Place, Boston Common Townhouse, and the Whitney Hotel. He is also Hacin's Architecture Studio Manager, actively involved with firm management, overseeing scheduling and staffing for architecture projects. Prior to joining the firm, David dedicated over ten years to institutional work, including college and university campus buildings and master plans across the country, while working for Michael Dennis and Associates and Graham Gund Architects [now Gund Partnership]. David is a registered architect and LEED-accredited professional. He graduated from Cornell University with a Bachelor of Architecture and received the Eidlitz Fellowhip, a Cornell alumni grant for travel and study. Outside of the studio, David is typically thinking about residential real estate, foreign travel, and watercolor painting.
"During my first interview with David Hacin 20 years ago, I recall he asked, "What are your expectations for the future?  Would you hope to eventually become a Principal here?" to which I responded, "That would be very presumptuous of me, but let's see how it goes!"  I'm grateful to be part of this dynamic team that has seen tremendous growth and change over the years. As a new Principal, I look forward to working with David and all my colleagues to continue to expand the impact of our work and nurture new opportunities for everyone at Hacin."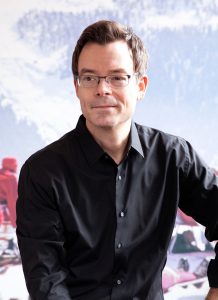 Matthew joined Hacin in 2001 and has proven design experience at a wide range of scales, from private residential and boutique retail to mixed-use commercial projects. He has worked as a lead designer and project manager for many of the studio's award-winning projects both locally and internationally, including flagship stores for global brand Fresh, FP3, Four51 Marlborough, Jordan Lofts, The Factory Lofts, North End Loft, Four51 Penthouse, and Granite Ridge Chalet in Jackson Hole, Wyoming. Originally from Madison, WI, Matthew received a Master of Architecture from the Rhode Island School of Design. In addition to having been recently invited to serve as a juror on the Boston Society of Architects/AIA New York Residential Design Awards, he serves regularly as a guest design critic at local architecture schools and has taught a graduate architectural design studio at Roger Williams University's School of Architecture, Art, and Historic Preservation as part of H+A's participation in the school's Teaching Firm in Residence Program. When he's not in the studio, Matthew can be found with his wife and daughter working on renovation projects at their home in Brookline or exploring the beaches of New England.
"Having been with the firm for over twenty years, I've witnessed the steady evolution of our office grow from a few determined architects working alongside David Hacin on a handful of projects, to a 35-person multidisciplinary design studio intent on charting its own course – all while continuing to punch above its weight class in delivering design excellence. Working with so many talented, thoughtful individuals is a true privilege – and being named Principal within this group is an honor. I am excited to be a part of this generation of leadership as we continue to foster the 'soul' and legacy of the firm while helping the studio grow and evolve in ways that will create rewarding opportunities for generations of leadership into the future."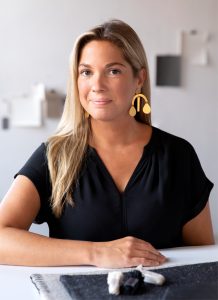 Jennifer joined Hacin in 2007 and has been instrumental in the growth and success of our interior design practice. She specializes in private residential work, specifically concept-driven design, and has proven expertise in the process of sourcing. Jennifer is particularly passionate about cultivating long-term relationships with makers and craftspeople, yielding unique, collaborative pieces for clients. While at the firm, she has worked as a Senior Designer and Project Manager on a number of award-winning residential projects, including Four51 Penthouse, Boston Common Townhouse, and Newton Tudor. In addition to design, Jennifer has assisted with much of the studio's portfolio photography as a stylist. She holds a Master of Interior Design from the New England School of Art and Design at Suffolk University and continually participates as both a guest critic and interviewer for studio courses, exit portfolio reviews, and various panels. Jennifer resides in Newburyport with her husband, Greg, and enjoys chasing her Australian Bernedoodle, photography, and hunting for critters with her daughter.
When asked to reflect on her time with Hacin thus far, Jennifer remarks, "What's the best part of my career? The people. It's always the people."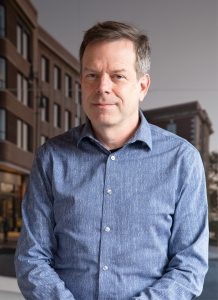 Rob joined the firm in 2014 and brings over 25 years of experience in award-winning renovation and new construction projects. During his time at Hacin, he has completed The Whitney Hotel in Beacon Hill, the IIDA New England award-winning IDEO Cambridge, Public Garden Townhouse, and Chestnut Townhouse 2. Previously a Senior Associate at Perkins+Will in San Francisco, Rob led the revitalization of a 26-story Art Deco office tower, the transformation of a historic hospital to apartments in the Presidio of San Francisco, and the P/A award-winning design for the Calexico Land Port of Entry. As an advocate for stewardship of the built environment, he has spoken publicly on adaptive re-use and sustainable design. Rob is a registered architect, LEED Accredited Professional, and member of the Ipswich Zoning Board of Appeals. He holds a Master of Architecture degree from MIT and an undergraduate degree in Architecture from the University of Virginia. In his spare time, Rob enjoys carpentry, travel and photography.
"I'm grateful for having found a home at Hacin with fantastic colleagues and clients who care deeply about doing great work. It's the people, teamwork and spirit of exploration that brings me to the studio each day and I'm excited to see what we do next."